---
AAA studio - FurryBall developer (our story)
We started with FurryBall development in 2008 for our studio purposes. We finished a whole CGI feature film Goat story with Cheese! In 2012 with FurryBall like final frame renderer.
FurryBall provides our artists incredible speed and freedom - we can afford much more complex scenes just with a small render farm compared to CPU renderers.
We can afford several lighting variants, volumetric effects, DOF and in-scene material and texture tuning in final quality. All of these at interactive rates.
We have rendered about 120.000 stereo frames in average time 3-10 min for 2x HD stereo frame on regular workstations. It was for us 10 - 30 TIMES faster than CPU-based renderers we used before. FurryBall saved us both - time and money.

Jan Tománek - Owner / Movie director - AAA studio
---
FurrBall was used in latest Blizzard cinematic - Hearthstone: Heroes of Warcraft Cinematic.
We are proud that Blizzard used FurryBall for rendering part of his great Hearthstone: Heroes of Warcraft Cinematic. It was the first use of FurryBall in Blizzard real pipeline production.

---
We love FurryBall RT and use it for everything. Our clients often have so little time to turnaround their content that FurryBall is the reason they get what they want on schedule (and maybe a little hard work by us.)


Henry Garrou,

Vice President

Whitetree Media
---
Pixelnkt is a visual design and animation studio run by Natal Hoff (Lead animator and owner) specialized in 3D animation and post-production.
Using Furryball from 2010 for all 3d rendering, since Furryball is also a physically-based photo realistic ray trace engine I consider it the best render software on the market.
They also have an efficient support system and involve the users in their roadmap.
---
Independent artist and freelancer.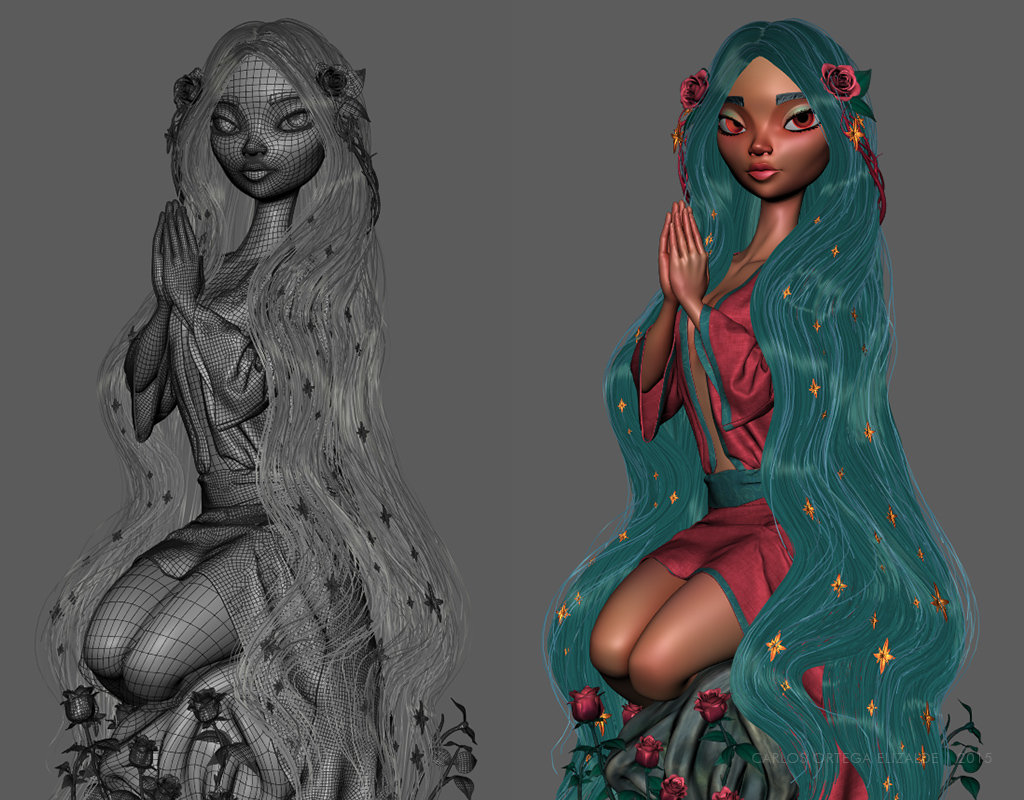 ---
"I have worked in the film "Witchcraft" as Project Manager in Moonbite Games&Animation.
Working with FurryBall has meant the opportunity of saving time and money.
We have rendered 1.200 shots (approx. 70 minutes) with a 2K resolution and 16 bits colour, and we have used only the lighters workstations and 4 computers more. No render farm :)
The average render speed was between 1 and 5 minutes...with Z depth and other layers and files that helped us in the postproduction process.
Carlos Fernández - CEO
---
At Frogster I use FurryBall for rendering 3D render trailers. The interactive lighting helps me layout shots much faster. I can judge the lighting composition and values almost in real-time. I interactively move and change props, camera and characters, add volumetric effects, fluids, depth of field and particles till I'm pleased with the composition. It's fast and fun to tweaking shots with Furryball. I can focus on artistic decisions enabling me to create better art in less time. I used to render most shots in passes. But now since rendering in Maya is faster than rendering in my compositing application and I can tweak the look just the way I want interactively right within Maya and output an almost final image right away.
Thanks for this great renderer and your great support.
Valentin Wirth - Manager Video Production
Frogster Online Gaming GmbH
---
Furryball has been an indispensable tool for developing our most recent animation project: Pedro & Lola 3D.
It features a great balance between quality and render time that made the production of this TV series possible. In addition, it offers great customer service and keeps developing new features.
---
Roger Gihlemoen - Evengi
Furryball turned out to be quite reliable and It did not take too long to learn.
Totally I created somewhere around 15 minutes of animation during those two months, from scratch to render.
I frequently used fur, subsurface, and the cool rim function, where you can create fake backlight.
I had some minor issues with transparency gradients, but other than that it was fine.
The animated characters and the backgrounds turned out so efficient that I was rewarded with a "Hedda", equivalent to a "Tony" award for excellence in theater work.
The play has also been invited to Clin d'Oeil in France and Disneyland in California.

---
Yann Bertin
I've used Furryball for my personal works for only three months. Furryball 3 is a great tool, very efficient, easy to use and very fast.
With only a computer it's as speed as a render-farm. It helps me a lot to increase the quality of my production.